PRODUCTION PROCEDURE CERTIFICATIONS
ΙSO 9001:2008
Certification ISO 9001: 2008 ensures the stable production process as well as the commitment of the company to continuously improve the organization for the benefit of itself and the consumer.
Environmental awareness
Mondo Porta uses wood that is certified to not contain formaldehyde, the carcinogenic substance. Moreover we use water wood stains so they do not contain solvents harmful to the health of the user. All raw materials are evaluated and only ecologically certified materials are used, in order to protect the environment.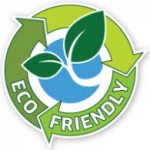 PRODUCT CERTIFICATES
Soundproofing
MONDO PORTA produces doors with a high sound insulation level of up to 42dB, according to UNI EN ISO 140-3 & UNI EN ISO 717-1.
Certification of fire resistance
MONDO PORTA follows international standards and has special certifications for the construction and design of fire resistant doors.
Produces and designs certified doors and certified door leaves by the UKAS accreditation body via the IFC Certification in accordance with BS476: Part 22.
Doors can be produced at 30, 60, 90 and 120 resistance in case of fire, but also special constructions such as two-leaf or glass doors.